The Canadian International School of Egypt is home to students from Junior Kindergarten to Grade 12.
Graduation from CISE provides its students with the Canadian "Ontario Secondary School Diploma."
CISE is listed on the Ontario Ministry of Education website as an Overseas Private School. The education curriculum is delivered in the same manner as if the school were in Toronto or in Canada's capital, Ottawa.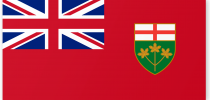 Announcement Gr 10-12

January 16, 2019

Dear Gr 10-12 parents: Kindly be informed that we need...

After School Activities- Round 2

January 15, 2019

After School Activities Dear Parents, Please use the links below to...

Secondary schedule for Arabic and Ontario exams

December 19, 2018

To download the schedule: Ontario Final Exams Semester 1 HIGH SCHOOL...