The Canadian International School of Egypt is home to students from Junior Kindergarten to Grade 12.
Graduation from CISE provides its students with the Canadian "Ontario Secondary School Diploma."
CISE is listed on the Ontario Ministry of Education website as an Overseas Private School. The education curriculum is delivered in the same manner as if the school were in Toronto or in Canada's capital, Ottawa.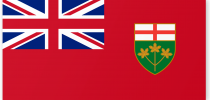 Uniform Shop

August 13, 2018

Dear parents, Uniforms are now available at CISE's uniform shop. The...

Tuition fee list for the 2018-2019 academic year is now available under "Admission"

August 2, 2018

Dear parents, Thank you for your patience and continuous cooperation. The...

SUPPLY LISTS FOR THE 2018-2019 SCHOOL YEAR ARE NOW AVAILABLE

July 20, 2018

JK Parent Supply List 2018-19 JK French...